A typical dish of Sardinian cuisine from Ogliastra. This is my vegan version, filled with potatoes and mint served with a classic tomatoes sauce. Delicious!
Difficoltà

Alta

Costo

Economico

Tempo di preparazione

2 Ore

Tempo di riposo

1 Giorno

Tempo di cottura

10 Minuti

Porzioni

4

Metodo di cottura

Bollitura

Cucina

Italiana
Ingredients
Filling ingredients
1

tablespoon of baking powder

(it's an option i didn't put it)
Needed instruments
1

rolling pin

Coppapasta

8cm (or a glass)
Preparations
Preparation of the filling
For the filling, it is necessary to boil the potatoes. Once cooked, they must be peeled and mashed with a fork. Add mint, salt and oil. Mix and mash the potatoes well until a smooth, lump-free, soft and fairly greasy dough is obtained. At this point, cover with plastic wrap and put in the refrigerator to rest.
You can also prepare it the day before, it will be even more compact.
Pasta preparation
Add the salt to the flavour. Prepare a container with water. The preparation of the pasta requires a bit of familiarity, due to the fact that the amount of water indicated cannot be precise, but must be added until the ideal consistency is obtained.
Make the classic volcano and pour some water. If you want at the beginning you can also knead in a bowl and pass on a pastry board when the dough is already sufficiently formed.
Mix water and flour until you get a dough with a fairly substantial consistency, not too soft. Try not to make too wet a dough. When your dough is formed, cover with plastic wrap and let it rest in the fridge for at least a couple of hours.
Culurgiones preparation
At this point, take the dough and the filling.
Pull the dough with the rolling pin until you have a thin sheet ( but not too much). The dry dough will be very useful at this point.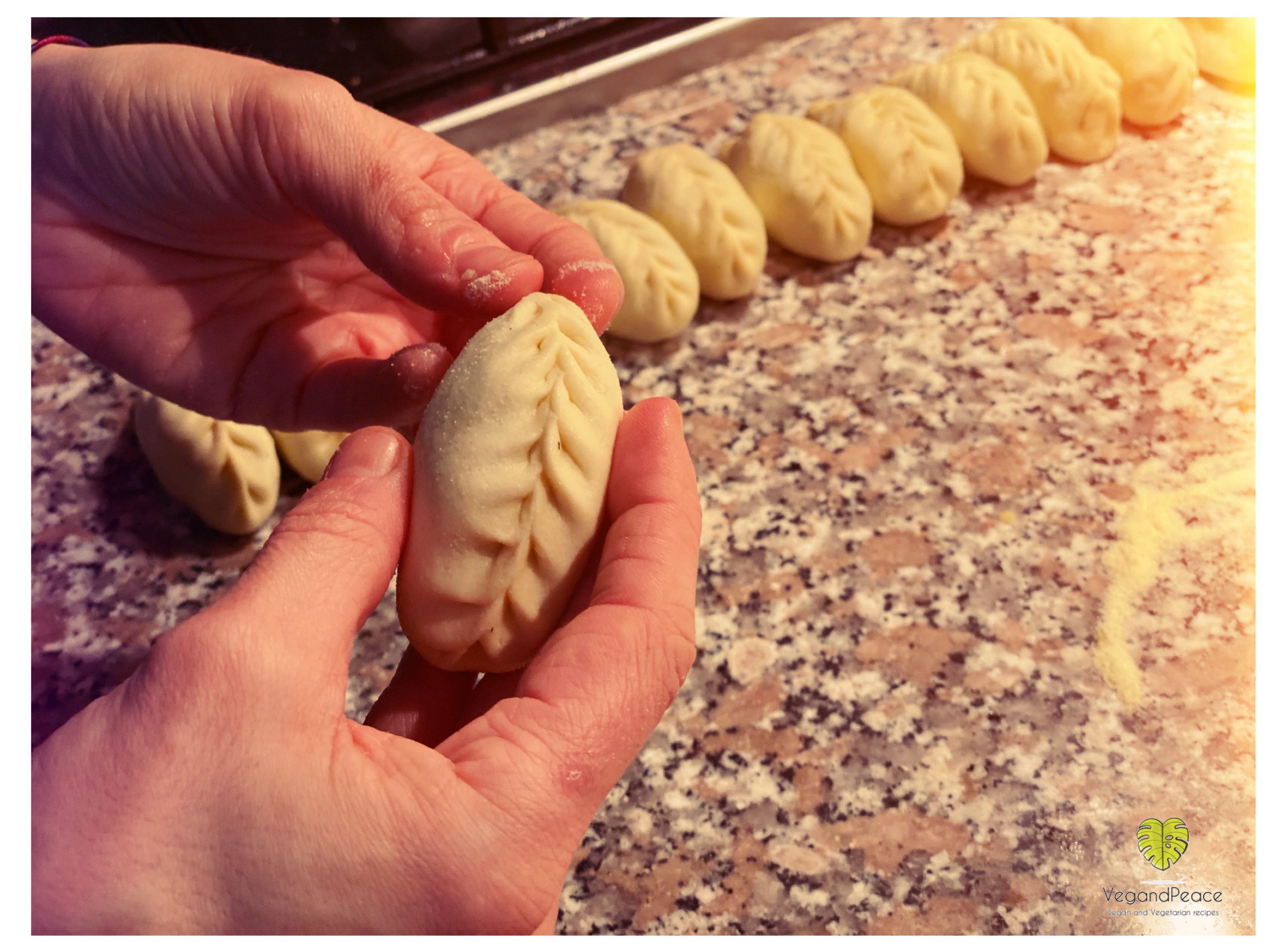 Cut a circle of pasta with the pastry cutter and put a nice amount of filling in the centre. Be generous enough. Close in half and you will get a kind of crescent. At this point, it is necessary to close in the traditional way, with "pinches" as seen in the video.
It takes a little practice and maybe the first ones will not be perfect, but by practising there they will surely be good.


Vuoi essere sempre aggiornato?
Iscriviti al CANALE TELEGRAM
---

Da oggi è disponibile su Amazon il mio libro "Zuppe e Minestroni per le quattro stagioni".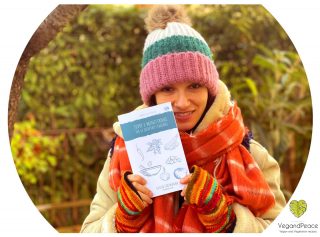 ---
Musica
Ecco un po di musica da ascoltare durante la preparazione della vostra ricetta 🙂

Chitarre Acustiche (Saturday Night Vegan Pizza) 
 
Pianoforte (Sunday Bread)